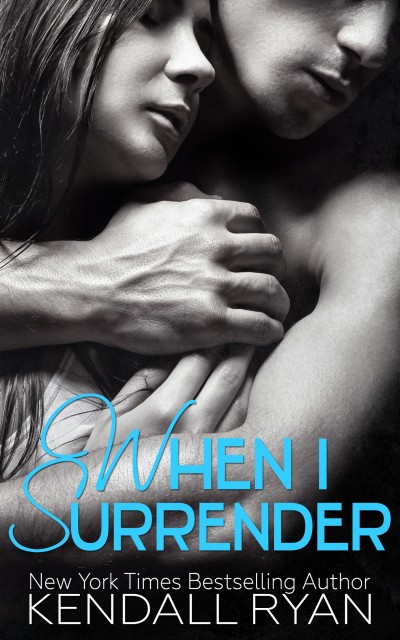 **Warning**
This book is intended for a mature reading audience and contains adult language and themes.
Undaunted by Knox's complicated history with sexual addiction, McKenna pushes forward in her relationship with this deliciously flawed man. She experiences the highest highs as they discover each other, along with the lowest lows, and worries that his past may not be entirely behind him. But when a complication from her own past demands attention, she's forced to decide where their relationship is headed, and everything she thought she knew is questioned.
When I Surrender
is book 2 in the WHEN I BREAK series by
New York Times
&
USA Today
bestselling author Kendall Ryan.
Note:
Contains a stubborn alpha male with addiction issues and loads of sexual tension between two damaged characters. Read at your own risk.
~~Katrina's Review~~
Note: I was given a free copy of this book for an honest review. Honest is always what you will get from me; good, bad or in between.

This is the second installment of the WHEN I BREAK three-part series. If you read my review of WHEN I BREAK on March 2, 2014, you know I loved that book but Kendall left us with a huge cliffy, so I am glad she didn't leave us hanging too long for this second book. Thank you, Kendall!

Kendall starts off this second book with another rollercoaster of emotions. At first, I was let down by Knox, thinking he had reverted back to his old ways; but, Kendal used her way of tripping the reader up and playing little mind games so things aren't always as they seem to keep the reader thinking, involved and on one's toes all throughout the book (word of warning *smiles*.)

Knox and McKenna finally manage their misunderstanding and their relationship grows and matures *wink wink* (Yes, this is where you can let your imagination run a little steamy,) but jobs, family, friendships, the past and life in-general play into their relationship to test their love. Which, is true in ANY relationship, so that makes this something the reader should be able to relate to if they've ever been in love. Both Knox and McKenna are beginning to grow and mature and face past demons and are learning to move on. Notice, I keeping that in present tense because this story isn't over and they are still working on that.

Kendall still used her picturesque, emotional writing skills to deliver a book that makes the reader feel and see what is going on in the scene. A couple of things I felt lacking in this book, that wasn't addressed properly, was, first, the cliffhanger scene from the first book. It was addressed from Knox's and McKenna's standpoint properly, but vaguely from the group standpoint; and when it was addressed, it was played off as nothing. That was NOT realistic. Second, In this book, Kendall writes more on the Knox/McKenna dynamic, which is needed, but barely touches the Knox/McKenna/SAA group dynamic which I think is also important. It is where they met and it is her job! She is the group leader and he is one of the members of the sex addicts in her group; let's not forget that. Other than those two things and a few minor editing problems, I really enjoyed this book. It is worth a read! Oh, and yes, Another WHOPPER of a cliffhanger! Thank goodness the third and final book, WHEN WE FALL, is due out May 26, 2014, so we don't have long to wait!

Rating: 4.5 stars

Katrina CW
See Katrina's Review of When I Break HERE
"Stop avoiding this conversation."
"What conversation are we having, McKenna?" He sucked the skin at the base of my neck, pressing sweet kisses against my collarbone.
"Sex," I murmured.
"You're not ready yet," he said. I pulled back and gave him a quizzical look. Was he serious right now? "I'll know when you're ready," he continued. "You need to trust me." His hands cupped my cheeks and he pressed a kiss to my forehead. I didn't want to be treated like a china doll. I'd waited long enough for this moment in my life and I was sure.
"And you need to trust me." I might be damaged, but I was stronger than he was giving me credit for. I could handle this. Couldn't I?
He watched me with hooded eyes, taking stock of everything he saw – every emotion and stray thought racing through my brain. My entire body was alive and humming. It was as though he could see straight into me and read all my inner thoughts. It was the oddest sensation.
"Tell me what you want to know," he said, brushing the hair back from my face.
My stomach was coiled tight and nervous energy shot thru my veins. Something was about to happen. I'd pushed him and now I needed to be sure I really was ready. "You seem so sure. And I don't know what I'm doing. I just need to know that's okay with you."
"That's a turn on, trust me. I can be a little dominating in the bedroom."
Finally, we were discussing the elephant in the room. "A dominant? Like…you want a submissive?" My entire body was tingling. I had to know what I was signing up for.
"Mmm, not exactly." His large palm curled around the back of my neck, his thumb stroking the skin there. "I just like taking charge. Nothing extreme, I promise."
My belly tightened. "I'm not into pain, Knox."
"That's not my thing at all, angel. You'd never have to worry about me hurting you." His voice was sincere, and his warm honey eyes were loving and kind, but that didn't stop the uncertainty raging inside me.
"What do you want, then?"
"Control. To show you pleasure."
His words sent a jab of lust straight between my thighs and I let out a whimper. Something about this man, his desire to bring me pleasure, lit me up from the inside out. If he had a trace of dominance, perhaps I had a trace of submissiveness.
"You like that, don't you, angel?" he asked. I nodded slowly, biting my lip as I gazed up at him. "Soon," he promised. "My self-control is almost non-existent where you're concerned."
---
Book 1 in the Series - WHEN I BREAK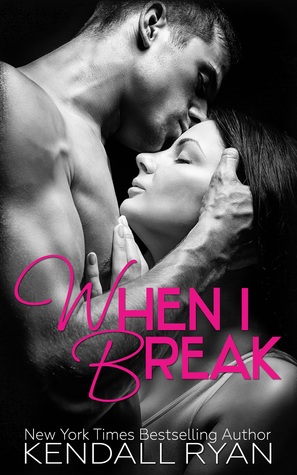 What happens when a sex addict falls for a virgin?
**Warning**
This book is intended for a mature reading audience and contains adult language and themes. Contains a stubborn alpha male with addiction issues and loads of sexual tension between two damaged characters. Read at your own risk.
Knox Bauer's life has unraveled to the point of no return. Fighting to fill the emptiness inside himself, he seeks solace in unfamiliar beds with unfamiliar women. As guardian to his three younger brothers, he can't seem to do a thing right. But this can't go on...they look up to him in every way and all he's done lately is prove how messed up he really is. Needing a change, he attends a local Sex Addicts Anonymous meeting, where he finds himself tempted by the alluring instructor, McKenna.
Twenty-one year old McKenna is trying to make amends. After losing her parents in a horrific accident, she knows if she can just be good enough, maybe she can forgive herself for what happened. With her newly acquired degree in counseling, she begins leading a sex addicts group where she meets the troubled Knox and her life takes on complications she never bargained for. She doesn't have time for a bad boy who only wants to take her to bed, even if her body disagrees. The fixer in her wants to help, but trusting Knox's true motivations might take more courage than she has.
Amazon † B&N
† Kobo † iTunes † Smashwords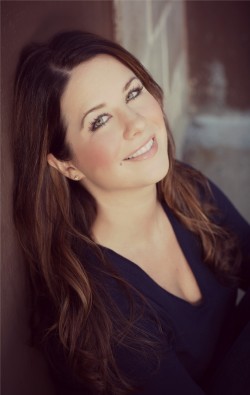 Kendall Ryan is the New York Times and USA Today bestselling author of the contemporary romance novels, HARD TO LOVE, THE IMPACT OF YOU, RESISTING HER and WORKING IT. She's a sassy, yet polite Midwestern girl with a deep love of books, and a slight addiction to lipgloss! She lives in Minneapolis with an adorable husband, two naughty puppies, and a brand new son. She enjoys being naughty, reading, and anything girly.
a Rafflecopter giveaway