Happy Release Day to Kendall Ryan and her new book WHEN I BREAK!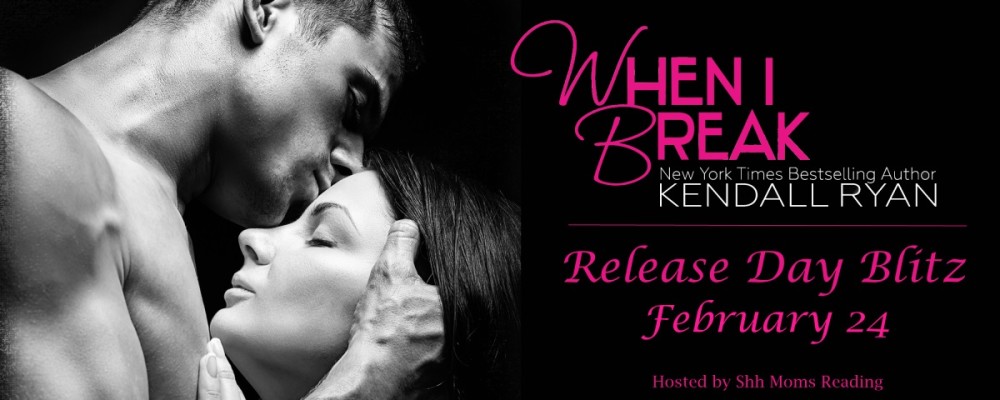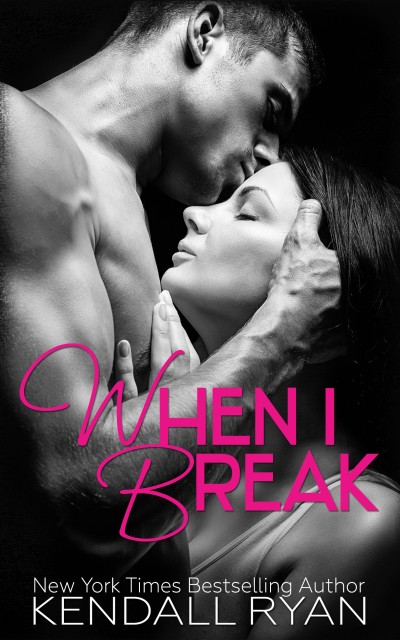 Knox Bauer's life has unraveled to the point of no return. Fighting to fill the emptiness inside himself, he seeks solace in unfamiliar beds with unfamiliar women. As guardian to his three younger brothers, he can't seem to do a thing right. But this can't go on...they look up to him in every way and all he's done lately is prove how messed up he really is. Needing a change, he attends a local Sex Addicts Anonymous meeting, where he finds himself tempted by the alluring instructor, McKenna.
Twenty-one year old McKenna is trying to make amends. After losing her parents in a horrific accident, she knows if she can just be good enough, maybe she can forgive herself for what happened. With her newly acquired degree in counseling, she begins leading a sex addicts group where she meets the troubled Knox and her life takes on complications she never bargained for. She doesn't have time for a bad boy who only wants to take her to bed, even if her body disagrees. The fixer in her wants to help, but trusting Knox's true motivations might take more courage than she has.
When I Break is book 1 in a new series by bestselling author Kendall Ryan. When I Surrender, book 2, will be available May 2014. Warning: Contains a stubborn alpha male with addiction issues and loads of sexual tension between two damaged characters. Read at your own risk. Due to mature content, it is recommended for 17+
.
Katrina's Review ~
First, Let me say a "BIG THANKS" to Amy and Tonya for letting me review this book. I mean it's KENDALL RYAN! So when Amy said, "Do you want to read the blurb and see if you are interested in this book?" I said, "I have already read the blurb, and yes, I am interested!" I mean it was on my TBR and, let me tell you, Kendall did not let me down! Now, onto the review…

Knox Bauer, early twenties, sexy-as-hell, bad boy, taking care of his three younger brothers after his mother died and his dad ran off with a waitress. So, this already tells you he may not be all bad boy. There is a caring man underneath. He just has a lot of responsibility and a person can only handle so much. So sometimes the way he handles his downtime may not always be the right choices, i.e. alcohol and sex, which lands him in front of a judge, telling him he needs counseling. Knox will do anything to keep his family together, so if that's what it takes he will go. Long-story-short, he ends up in a Sex Addicts Anonymous group with twenty-one year old sweet, shy, yet sexy McKenna as his group leader. McKenna, has her own issues. With the death of her parents her senior year of high school, she is still dealing with the brokenness she feels, along with trying to cope with the loneliness she feels moving to a large city with hardly any friends. She does a lot of volunteer work to keep her mind occupied from the pain of losing her parents.

The reader gets the POV (point of view) of both McKenna and Knox. I love this! That way we, as reader's, know what each of them is thinking and feeling and aren't left guessing. The author isn't left trying to figure out how to relay information to the reader when it is only from one POV, i.e. one character always spying on another, which I don't always find realistic. Let me tell you, the book started off with a bang! Knox was being his big bad alpha self! *fans self* He wasn't all nice either, but before he opened his mouth and talked too much, he was hot as hell! But, I will leave that there. Kendall does a great job of sucking the reader into the story, with the way she describes each and every scene. The reader can picture it almost like a movie, feel the feelings of the characters. It is one of those books you don't want to put down. I was worried, a little, when I read the blurb, how she was going to work, the situation with a counselor and a sex addict. That could get kind of tricky. Was McKenna just going to give up her own values to be with Knox and let his recovery down in the process?? Kendall didn't disappoint me. She has worked this out beautifully so far, since this is book one and I don't know what book two holds. But, she left me with what I call a "book hard on," not the usual "book hangover." No, she left me wanting more! I haven't gotten my "bliss" yet. So, I am waiting on book two, "When I Surrender," that she tells us will be coming soon! YES, PLEASE!
Rating: 5 Stars


Note on editing: Very little editing problems; nothing to take away from the story.

~Katrina CW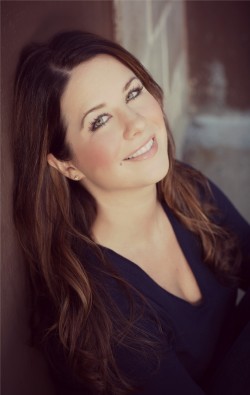 Kendall Ryan is the New York Times and USA Today bestselling author of the contemporary romance novels, HARD TO LOVE, THE IMPACT OF YOU, RESISTING HER and WORKING IT. She's a sassy, yet polite Midwestern girl with a deep love of books, and a slight addiction to lipgloss! She lives in Minneapolis with an adorable husband, two naughty puppies, and a brand new son. She enjoys being naughty, reading, and anything girly.

a Rafflecopter giveaway