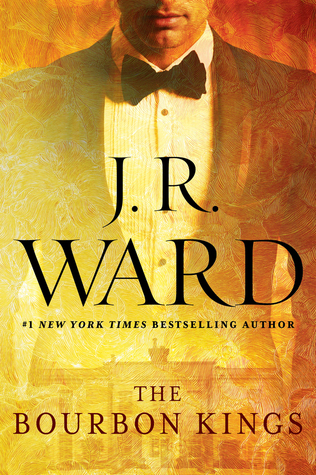 For generations, the Bradford family has worn the mantle of kings of the bourbon capital of the world. Their sustained wealth has afforded them prestige and privilege—as well as a hard-won division of class on their sprawling estate, Easterly. Upstairs, a dynasty that by all appearances plays by the rules of good fortune and good taste. Downstairs, the staff who work tirelessly to maintain the impeccable Bradford facade. And never the twain shall meet.
For Lizzie King, Easterly's head gardener, crossing that divide nearly ruined her life. Falling in love with Tulane, the prodigal son of the bourbon dynasty, was nothing that she intended or wanted—and their bitter breakup only served to prove her instincts were right. Now, after two years of staying away, Tulane is finally coming home again, and he is bringing the past with him. No one will be left unmarked: not Tulane's beautiful and ruthless wife; not his older brother, whose bitterness and bad blood know no bounds; and especially not the ironfisted Bradford patriarch, a man with few morals, fewer scruples, and many, many terrible secrets.
As family tensions—professional and intimately private—ignite, Easterly and all its inhabitants are thrown into the grips of an irrevocable transformation, and only the cunning will survive.
Back almost fifteen years ago, my brand-new husband looked
across our dining room table at our Boston home and said, "I no
longer know what I'm doing in New England."
As a born and bred
Yankee girl, I lowered my fork and replied, "I am NOT moving to
the South."
The Bourbon Kings
, my new series, is the result of my having
lost that one big-time. Within two years of that conversation, my
Southern Gentleman and I moved down to Kentucky, land of bourbon,
horse racing, and college basketball—and a cocktail-party circuit
that was faster and more competitive than a track meet. Because
I am a woman with her own professional identity, money, and
brains, as well as a wardrobe of nothing but black, it was like being
catapulted over the wall of the real world into a magical, pastel
realm of Derby hats, hard-core house decorating, and traditional
sex roles.
My adjustment took a decade, and
The Bourbon Kings
is both
my love letter to my adopted home state, and a cautionary tale of
big money, traditional values, and hidden sins.
Centering on an old
Southern bourbon dynasty, it features both Southern archetypes
and in-depth character studies of the rich, the upwardly mobile, and
the people who serve them.
A cross between
Downton
Abbey
and
Dynasty
, the books are full of emotional depth, searing sensuality
and shocking surprises.
I am still a Yankee at heart.
I am, however, raising our daughter—who is the seventh generation of her father's family to live in
Kentucky—to cheer for the Louisville Cardinals basketball team,
passionately defend the difference between bourbon and whiskey,
and sing my "Old Kentucky Home" with reverent tears in her eyes.
William
Baldwine
–
P
atriarch of the
Bradford-
Baldwine
family and currently running the
Bradford
Bourbon
Company.
M
arried into the Bradford family and
rose quickly to the top of the company.
A
powerful and ruthless man with many dark secrets.
Virginia Elizabeth Bradford "
Baldwine
"
–
W
ife of William
Baldwine
.
Inherited from her father the Bradford Bourbon Company, family fortune, and all the Bradford properties, including
Easterly
and the
Red & Black Stables.
I
n a medicated
fugue
state for the last
several
years
.
William ha
d
her declared mentally incompetent, leaving him in charge of all of the family's money.
Jonathan Tulane
Baldwine
– Nicknamed Lane
.
The
prodigal son of William
Baldwine
and Virginia Bradford.
Fled
Easterly
two years ago, leaving his
estranged
wife Chantal
behind
. Lizzie
King
is
his soul mate and
the love of his life
.
Edward
Westfork
Bradford
Baldwine
–
Oldest
son of William
Baldwine
and Virginia Bradfor
d,
he
was
a
n increasing
rarity in the Bradford family
—a true distiller and a man
who
once valued
the
bourbon his family produced
.
The
golden boy
once
destined
to
take over the
family business
before he was kidnapped
,
tortured, and held for ransom
during a business trip
in
South America.
Now
a physically and emotionally broken man
who breeds champion racehorses
.
Only his thoughts of Sutton
Smythe
kept him alive during his abduction.
Virginia Elizabeth
Baldwine
– Nicknamed
Gin.
T
hirty-four-year-old daughter of William
Baldwine
and Virginia Bradford.
Strong-willed and wild, she parties, spends money and bed-hops.
Maxwell
Baldwine
–
Middle
son of
William
Baldwine
and Virginia
Bradford.
Left
Easterly years ago, and no one knows where he liv
es
or how to contact him.
Chantal Blair Stowe
Baldwine
– Lane's estranged wife who lives at Easterly.
A tiger disguised as a kitty cat.
Scheming and dishonest but with the
perfect modern southern belle
surface
.
Holds many Bradford family
secrets.
Samuel Theodore "T" Lodge III
– An attorney and one of Lane's best friends.
Handsome, well-respected, and a bit of a ladies man.
Has
had a complicated relationship with
Lane's sister Gin for many years
.
Sutton
Smythe
– Heir to the
Smythe
Distillery fortune
. Her family business is the chief competitor/
rival of the Bradford
Bourbon Company
.
A smart, beautiful, and
powerful woman
in love with one of her family's "enemies."
Richard
Pford
IV
–
Sole
heir to
the
Pford
Liquor and Spirits Distributors
. Desperate to marry
Gin,
he's
prepared to
trade favors with the Bradford Bourbon Company for the privilege.
Jeff Stern
– Lane's good friend who lives in New York City. A financial whiz, Lane calls upon his help when he begins to
suspect
someone is embezzling money from
the company
.
DOWNSTAIRS Lizzie King – Head horticulturist at Easterly, the Bradford Family Estate. An intense—and unexpectedly broken-off—affair with Lane two years ago has left her focused on work and determined to avoid love. Miss Aurora Toms – The family's 65-year-old cook and the woman who essentially raised the Bradford children. Lane considers Miss Aurora his true mother and returns to Easterly only upon hearing of a decline in her health. Rosalinda Freeland – Easterly's controller. Oversees all of Easterly's bills and finances. Carries a terrible secret about William Baldwine. Mr. Newark Harris – Easterly's butler. Throwback to the centuries-old tradition of the proper English servant. Born and trained in London, he served as a footman for Queen Elizabeth II at Buckingham Place and then as a butler for Prince Edward. Officious, unyielding, and obsequious. Beatrix Mollie – Head of housekeeping at Easterly. Edwin "Mack" MacAllan – Master distiller for the Bradford Bourbon Company. His father had been the master distiller before him, and he's currently the youngest master in the history of bourbon production in the state. Dedicated to his craft but troubled by recent company developments. Jeb Landis – Recently deceased. Legend in the horseracing industry, and the trainer of more stakes winners than anyone. An alcoholic and a gambler, he helped Edward come back to life after his abduction. Shelby Landis – Jeb's 22-year-old daughter. Seeks Edward out after her father dies, looking for a job working horses. Deputy Sheriff Mitchell Ramsey – Charlemont lawman, friend of Lane's, and the person who brought Edward back to the States after his abduction. Gary McAdams – Head groundsman at Easterly. He's sixty-two-years-old and protective of Lizzie. Greta von Schlieber – Lizzie's older counterpart in the gardens at Easterly. Wealthy woman who loves the work. Protective of Lizzie, and doesn't want to see her hurt by Lane again. Moe Brown – Stable manager at Red & Black Stables. Can tell a horse's future from the moment the animal stands after it's born.
Being an avid Lover of the famed BlackDagger Brotherhood series, I was more than a little hesitant to read another series by J.R. Ward. I wasn't quite sure if I would be able to read it, or if I would constantly compare it to her other works. I'm so glad I forced myself to read it and give it a chance.
J.R. Ward is an amazing author, this is common knowledge in the book world. She has this innate ability to create complex characters and the stories that made them who they are. As with BDB, The Bourbon Kings is a compelling novel. It's complex in a way that the reader needs to have no other distractions around you, because I guarantee you will miss something important to either a character or the intricate story itself. Ward's ability to jump between alternating POVs in her books can leave one's head spinning. She's truly a mastermind at keeping her readers guessing at what exactly is on the next page.
The Bourbon Kings picks up with Derby week at the Easterly Estate. We see here just how important the Derby is to the Kentucky/Bourbon residents. It's NOT exaggerated in any way. However, this year, Derby week at Easterly is overshadowed by secrets, scandals, murder, and mayhem.
Lane takes it upon himself as the only capable son available to get to the bottom of the newest scandal. What he finds shakes his world and the foundation upon which he was raised is not only cracked, it's crumbling. The question is... Can he save Easterly and all of its occupants before it too late?
Astounding!
Daily house duties were neglected until I finished this book!
J.R. Ward has sparked the fire with this amazing new series and I am already beyond anxious for the next book in the series.
Kentucky (my home state), bourbon, and scandal; what more could you need to keep you turning page after page!
J.R. Ward is a #1
New York Times
bestselling author with more than 15 million novels in print published in 25 different
countries around the world.
A
graduate of Smith College
, she
currently
lives in Kentucky
where she has learned to enjoy and appreciate all things Southern. Prior to becoming an ex
pat
Yankee, she worked
as a lawyer in Boston and spent many years as
the
Chief of Staff
of
one of
Harvard's world-renowned
academic medical centers.
Ward
has always had a passion for writing
. After a decade of drafting stories in her spare time
,
she became a
full-time novelist
, and her first published novel,
Leaping Hearts
,
was
released in 2002.
Under
the name
Jessica Bird she
wrote
nine
contemporary romances,
and then got
the idea for a darker, sexier
series
with paranormal elements
, featuring a group of warrior vampires.
The Black Dagger Brotherhood was born.
The reader reaction to the series was immediate
, spectacular and obsessive
. The
fourth book in the
Black Dagger Brotherhood
series,
Lover Revealed
, hit the
New York Times
mass market fiction bestseller list
and since
then,
Ward's novels have held
the #1 spot on the
New York Times
h
ardcover,
m
ass
m
arket
,
e
Book
, and combined print
/
eBook fi
ction
b
estseller
l
ist
s
and have debuted
in the top
5
on the
USA Today
bestseller list
.
This summer
Ward
introduce
s
a
new contemporary series
set in her adopted home state of Kentucky
with the novel
T
he Bourbon Kings
.
The series will follow the intertwined
and scandalous
f
ortunes
of several
ultrawealthy
Kentucky families who have made their
fortunes
from bourbon.
J.R. Ward
lives with her husband
, daughter
and their beloved golden retriever
, as well as many other dogs,
in Kentucky.
Visit her popular website and fan community at
www.jrward.com
and
facebook.com/
JRWardBooks
.
8
Things You Didn't Know About Bourbon—
Adapted from an article by Dan Gentile at
Thrillist
1. The name originally derives from the House of Bourbon
They were French royalty who first came to power in the 16th century and eventually ruled over France, Sicily, Spain, Luxembourg, Parma, and Naples
.
2. It doesn't have to be made in Kentucky
Although 95% comes from the Bluegrass State, Kentuckians don't have an exclusive claim. It can be made in other states,
but bourbon does need to be made in the United States
.
By official government mandate
:
bourbon must be made from at least 51% corn
, aged in new charred oak barrels, begin barrel-aging at no more than 125 proof, and
be bottled between 80 and 160 proof
.
Bourbon
doesn't need to be a certain age
, but
to be called
straight bourbon
it must have sat for at least two years, and can't have any added flavors or colors.
The adulterated but not-yet-adult versions are referred to as
blended bourbon
.
5
. Those barrels better be charred, and only used once
The barrel staves that hold
bourbon
are toasted to bring caramelized sugars out of the wood, fired to evenly charcoal the interior, and then rung together with metal. Lastly, they're plugged up with a top piece of wood called a bung.
After the barrels have been used once they can no longer be used for bourbon again, and are often recycled
to use for aging Scotch
6
. It makes a good medicine
During World War II,
many distilleries were converted to produce penicillin
.
7
. The government gets good and rich off it
According to
USA Today
,
Kentucky distillers pay over $14 million in property taxes per year
to store their aging barrels.
8
. Un-aged bourbon is called white dog
Before bourbon
goes into
an oak barrel to age, the fresh-off-the-still version is a harsh, clear grain spirit that bourbon brewers refer to as white dog.
a Rafflecopter giveaway